Portable Electrode Facial Skincare Wand
Regular price

$59.99

Sale price

$49.99

Unit price

per
BEAUTY BEGINS WITH HEALTHY SKIN!
The Portable Electrode Facial Skincare Wand uses high-frequency therapy that is safe and is a 100% natural way of boosting your entire skin profile no matter your skin type. It turns back the clock by energizing and oxygenating skin at a cellular level, and kills any sub-dermal causes of inflammation to control blemishes and ensure a smoother complexion 90% faster. You'll see a difference after just a single session!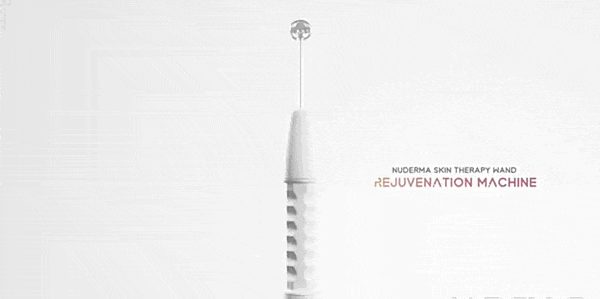 Comes with 4 treatment mechanisms that intensifies the electrical heat of the body tissue, and emits argon gas and produces a safe ultraviolet light exposure to bring oxygen into the skin and stimulate collagen. Suitable for individuals suffering from acne-prone skin, dehydrated skin, aging skin, and hair loss!
FEATURES AND BENEFITS:
STIMULATES HAIR FOLLICLES TO PREVENT HAIR LOSS: This tool energizes and rejuvenates your hair follicles to promote proper blood circulation, leaving your hair feeling fuller and softer. As a result, your hair is less brittle and you stand a lesser chance of hair loss!
FOUR UNIQUE ELECTRODE TUBES: You can choose different electrodes to treat your skin problems. The Mushroom tube for large area treatment, the Tongue tube is used in sensitive areas, such as dark circles beneath eyes, the Bend tube for spot areas, and the Comb tube is used to accelerate the blood circulation in the head.
MULTIPLE TREATMENT EFFICACY: It can reduce and regulate sebum secretion, promote metabolism, and balance PH value. With anti-aging function, reduce wrinkles and fine lines, tighten skin, eliminate acne, promote lymphatic and blood circulation, and improve cell regeneration ability.
EASY TO USE: Connect your chosen glass electrode tube, turn on and rotate the button to adjust the intensity then run the wand all over your face and neck. Simple and convenient!
PERFECT SKINCARE SYSTEM: 

ATP(Adenosine triphophate) has the effect of improving the body's metabolism and it's the main source of energy in the body. It stimulates ATP synthesis to slow down the aging process making the skin younger, and healthier.

BETTER ABSORPTION OF BEAUTY SERUMS & CREAMS: Ensures that you are getting their maximum effects by improving your skins receptiveness to absorption. Use your preferred serums or creams during, or immediately after a session to ensure maximum absorption into the deeper layers of your skin, and boosting their effects by up to 5x!
SPECIFICATIONS:
Material: 

ABS | Glass

Size: 

33 x 21 x 6cm

Voltage: 110-240V
Frequency: 50-60HZ
Power: 10W
PACKAGE INCLUDES:
1 x Portable Electrode Facial Skincare Wand
4 x Glass Electrode Tubes
1 x User Manual
Share